Welcome to Jim's Mustang Page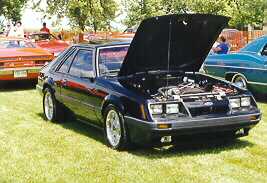 fastgt home &nbsp &nbsp project &nbsp &nbsp griggs &nbsp &nbsp damage control &nbsp &nbsp documentation &nbsp &nbsp movies &nbsp &nbsp links
While the vehicle has been sold, there was a lot of information available on the website, so I decided to bring it back. For the time being, it will reside here, but in the future, please find it at www.howardweb.org/fastgt . Thank You.
---
Links to different sections of the site
Tech, tips, docs, information, and pics
---
Other pics and information on this car
A bit about what makes it hum -- a not so brief description of what has gone into this beauty.
Best of what I have done ETs, MPH, etc

---
---
last updated 2/22/2007
All content and pictures Copyright © Jim Howard, 2001,2002,2003-2007.

XSNRG